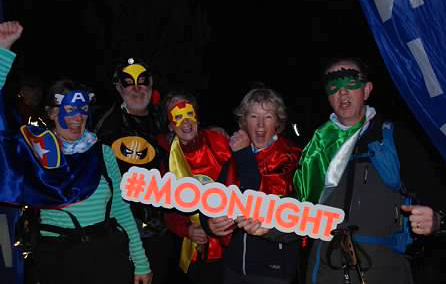 Moonlight Challenge 2023
MOONLIGHT CHALLENGE 2023 Registration FULL
REGISTRATION IS CLOSED FOR 2023
Date:  Saturday November 25th
2023 Route:  25.5km  /  800m heigh climb
Buff Colour:  Black
Theme:  80's Retro 🪩 🕺🏼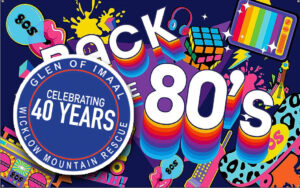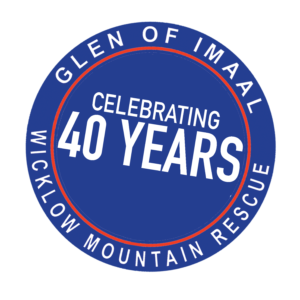 The Glen of Imaal team was founded in 1983 and is celebrating 40 years this year. 👏🏻🎉 It seems fitting that the theme brings us back to the 80's!
Gear Essentials: 
On the night there will be lots of support available on the course, but it's important to remember that it will be a challenging hike and there is some gear that you MUST have with you.
Good hiking boots

A head torch and spare batteries

A waterproof jacket and pants (Fingers crossed we won't need them)

A hat, a pair of gloves and plenty of warm layers

Enough snacks to keep you going (As always, some snacks and hot chocolate will be available at the checkpoints)

We recommended that your team has at least one small first aid kit and a pack of Compeed blister plasters

A minimum of 1 litre of water. There will be a water station approximately half way through the route
Route: This year's MLC is approx 25.5 km and will start/finish at Glen of Imaal Mountain Rescue Base, Trooperstown (A98 VY72). During the event, the entire route will be marked with arrows and marshalled by our wonderful volunteers, so you will NOT be expected to navigate yourself. On the day of the event you will also have access to our app with an interactive map of the route.
Parking:
Park N Ride: This year there will be a park n ride facility available from Laragh car park. This car park is located beside the Woollen Mills and GAA grounds in Laragh and is well sign-posted. Free shuttle buses will operate between the car park and the rescue base.
Incentive to Carpool: There will be a limited amount of spaces available for participants in Troopestown car park, located beside the base. **ONLY cars with 4 to 5 people can avail of these spaces. Any cars with 3 or less people will be directed to Laragh car park.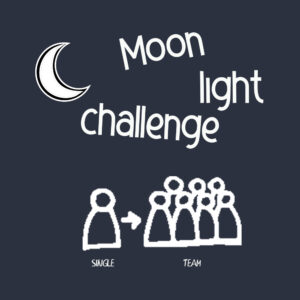 Single Hikers: If you are a single hiker and you would like to meet and hike with others during the challenge, let us know at: mlc(Replace this parenthesis with the @ sign)wmr.ie  We will create a team for you and other singles
Hints and tips: Not essentials but some practical information. If you don't have a rain cover for your bag, make sure your warm layers and spares are in a plastic or waterproof bag within your backpack (They are no use to you if they get wet!). If you have space in your backpack consider bringing a spare hat and gloves, especially if rain is forecast. Check the weather in the Glendalough hills before arriving so you are aware of what to expect on the night (will it be dry/wet night, Cold temps, Strong winds etc..) 
2023 Route

How each registered participant helps by giving back to the land 🌳 💚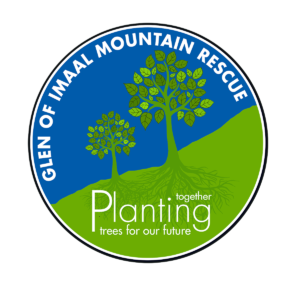 Over the past two years the Glen of Imaal team have planted over 1300 native Irish Trees in the Glendasan valley,  between Turlough Hill and the old lead mines for each participant who took part in the MLC 2021, 2022.  🌳 💚
This year we are excited to announce a new project that is possible due to your MLC involvement. We are working with possible sponsors to will provide raw materials in order for us to make bird boxes that will provide nesting sites for the declining Irish Barn Owl. More news to follow…..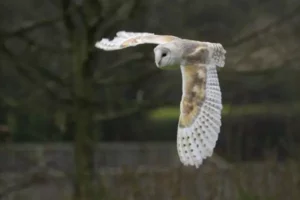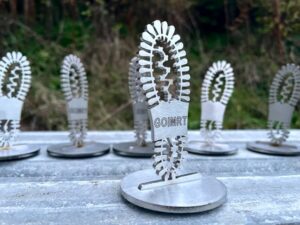 Angela Sweeney Award
Angela Sweeney was one of the founding members of FOG (Friends Of the Glen). She sadly passed away in 2011. To this day we still run the Moonlight Challenge in line with her vision of a fun and enjoyable event, rather than a race. Every year we present the team we feel best demonstrates this vision with the Angela Sweeney Award. All you have to remember is – have fun, enjoy the night and laugh through whatever the mountains and the weather throw's at you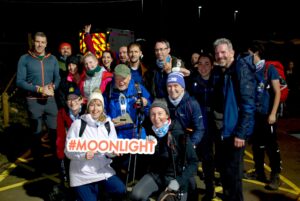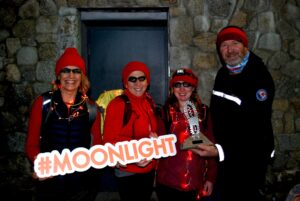 Last year  (2022) there such was a high volume of Team Spirit, Laughter & Commitment before and throughout the event that we chose TWO teams !
The MLC 2022 Angela Sweeney Award went to:
The Dirty Looking Ramblers + Trailblazers