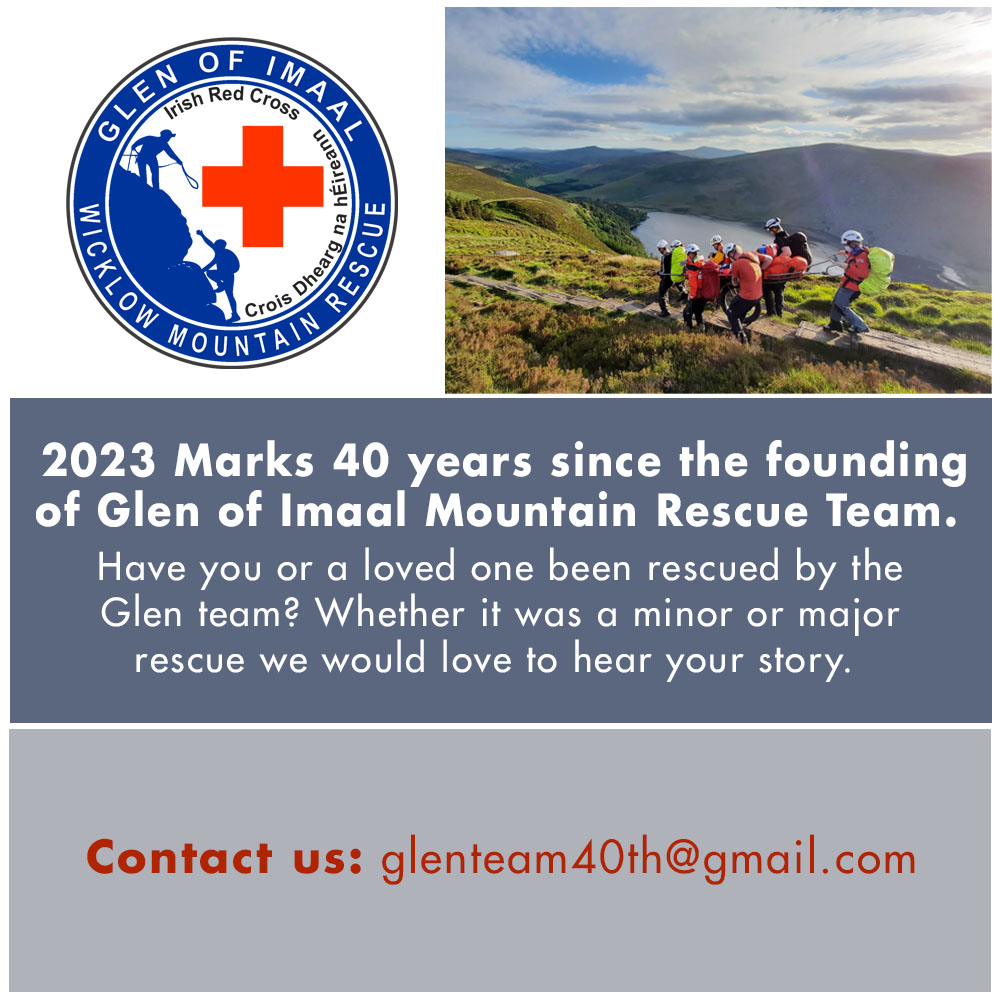 40 Year Celebrations
Yes! It's true! Glen of Imaal Mountain Rescue Team are celebrating 40 years this year..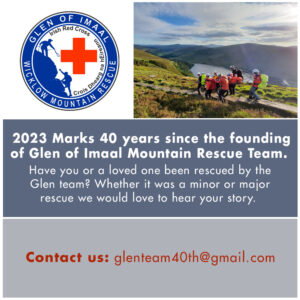 We are looking for your stories. Do you have a friend or family member or even yourself who was rescued by mountain rescue.. It doesn't matter – major or minor incident we would love to hear from you..
Contact: glenteam40th(Replace this parenthesis with the @ sign)gmail.com
MORE INFO ON OUR 40th YEAR CELEBRATIONS COMING SOON