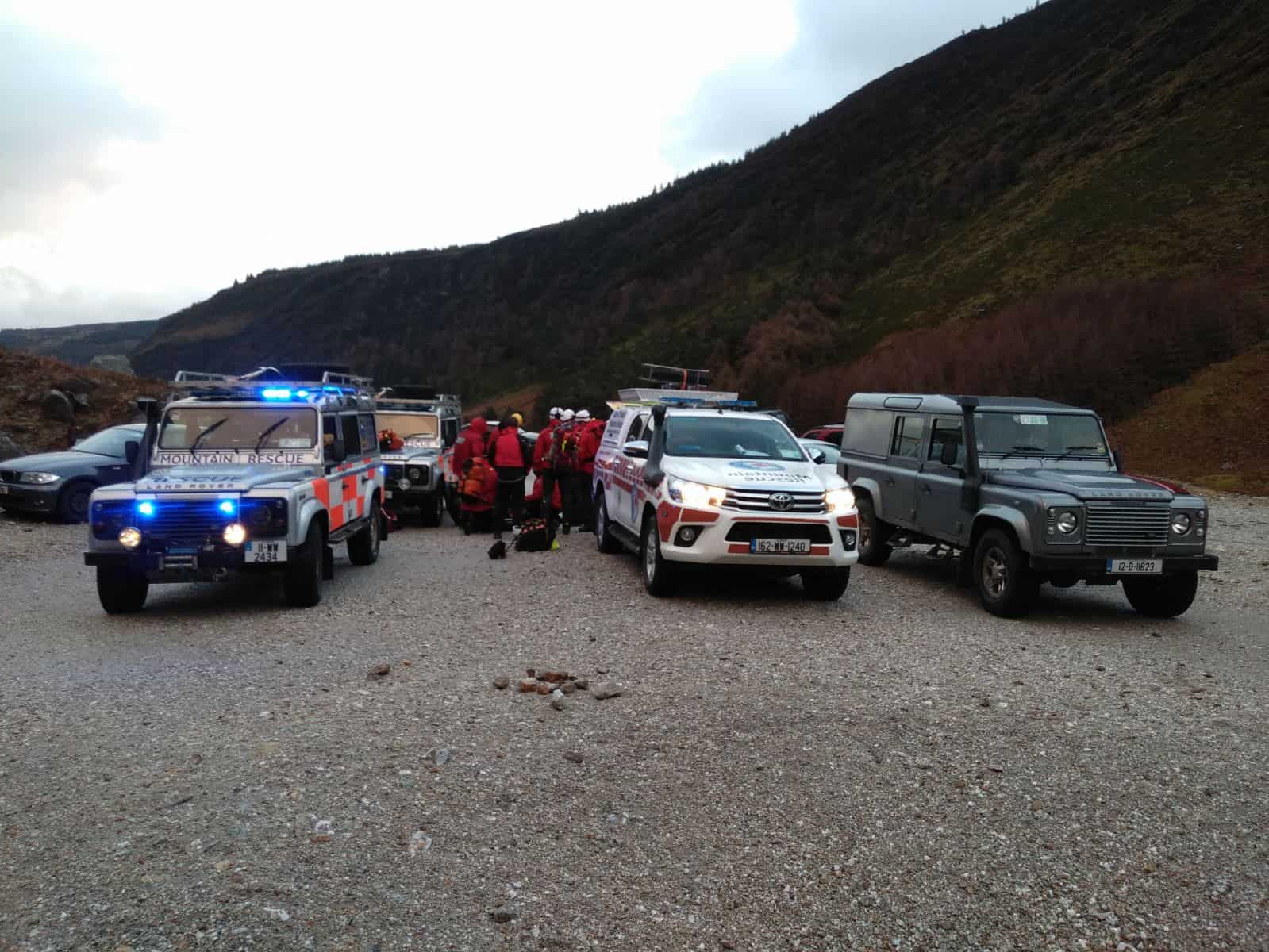 Callout Glendalough, Wicklow 27/04/2018
At 13:50hrs on Sunday 27th April 2018, The Glen of Imaal Mountain Rescue Team and Dublin Wicklow Mountain Rescue Team were tasked by An Garda Síochána to assist a hill walker with a suspected wrist fracture.
While out walking with husband in the Glendalough area the woman fell and sustained a wrist injury. A Doctor who was also out walking came upon them and treated her injury and then assisted her down the zig-zags towards the minors village where the party was met by Mountain Rescue personnel. The woman was transported to the Glen Team Rescue Base from where she was transferred to HSE ambulance and taken to hospital for further care. The incident was stood down at 15:17hrs. We would like to thank the HSE National Ambulance Service (NAS) for their assistance.