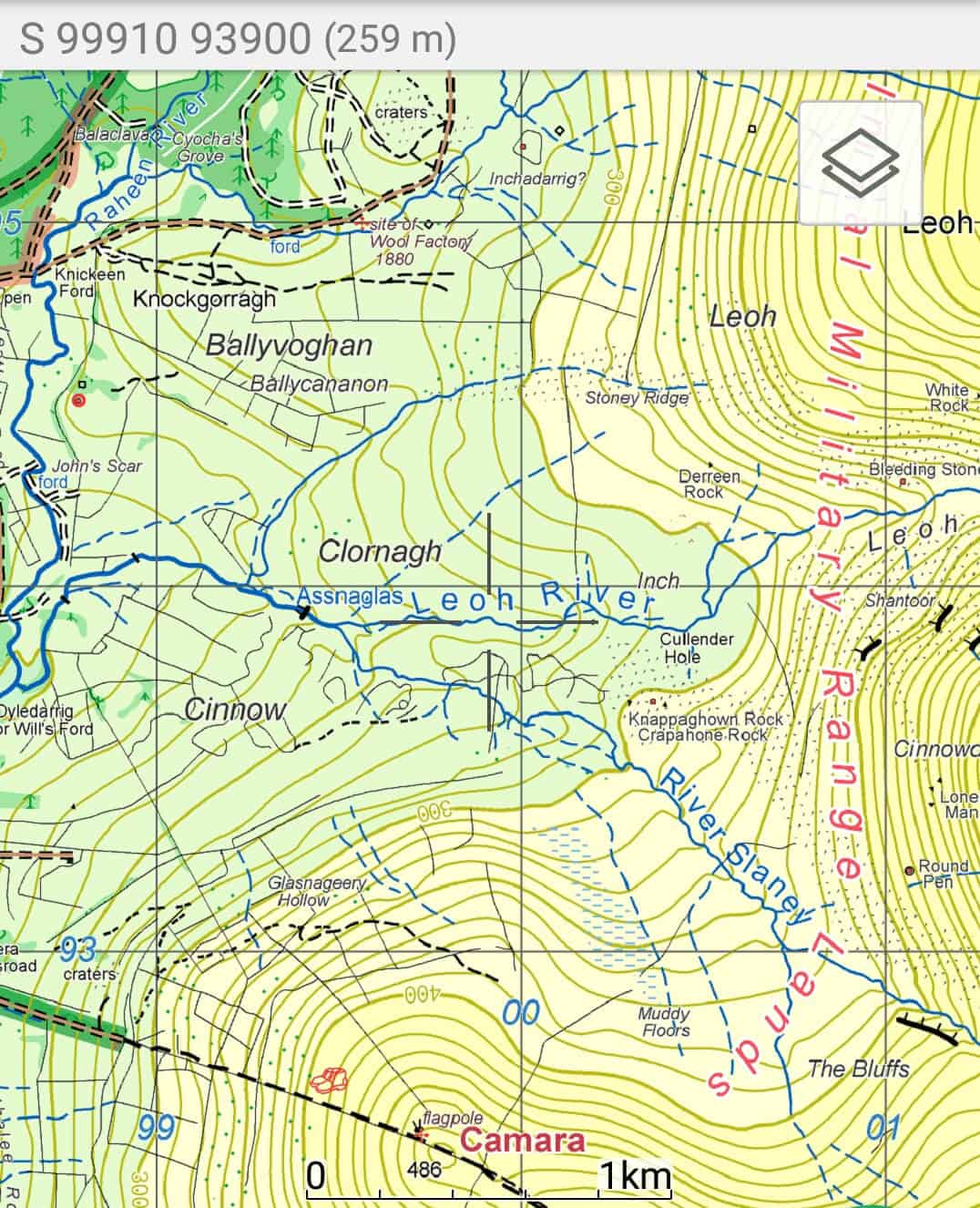 Callout 77 – 8th September 2018 – Glen of Imaal Artillery Range
At 19:53hrs on Saturday, September 8th, Glen of Imaal Mountain Rescue Team and Dublin & Wicklow Mountain Rescue Team were tasked by An Garda Síochána to assist two walkers on the Glen of Imaal Artillery Range.
The pair made the correct decision to call for assistance when they strayed onto the range while walking in the area. The walkers' position was confirmed using Sarloc and they were advised to stay at their location. Mountain rescue and Defence Forces personnel walked to the incident site and accompanied the walkers to safety. We'd like to thank the Defence Forces for their assistance. The incident was stood down at 21:37hrs
The Glen of Imaal Artillery Range is an active military site; the area is hazardous even when live firing is not taking place. The range has two routes through it that are safe to use: Table Track and the route over Camara Hill. For safety, hillwalkers should only use these routes to cross the range.