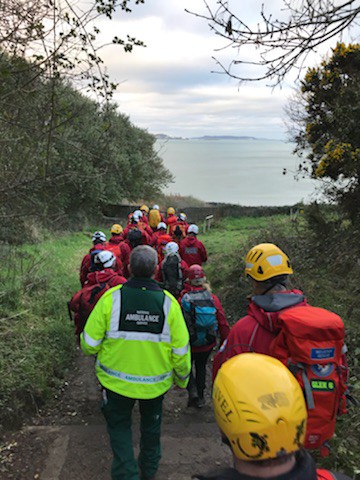 Callout 7: Bray Head 28/01/2018
At 14:39 on Sunday, January 28th, Glen of Imaal Mountain Rescue Team and Dublin Wicklow Mountain Rescue Team were tasked by National Ambulance Service control to assist at an incident on Bray Head. The incident involved a man who fell from height while descending from Bray Head summit.
Mountain rescue (MR) personnel assisted at the scene, and then packaged the man into a stretcher and evacuated him to a waiting ambulance. MR would like to thank the National Ambulance Service (NAS) as well as Rescue 116, Greystones Coast Guard Unit and Wicklow Coast Guard Unit, who were also tasked, but were stood down en route.  The incident was stood down at 15:47.