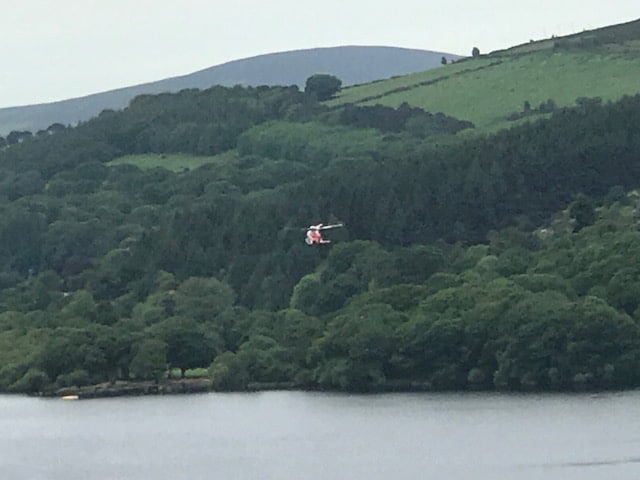 Call Out 44: Glendalough 16/7/17
At 13:25 on Sunday, July 16th,  Glen of Imaal Red Cross Mountain Rescue Team and  Dublin Wicklow Mountain Rescue Team were tasked by An Garda Síochána to respond woman became ill while walking with a group in Glendalough.
Mountain rescue (MR) medics assessed and treated the walker at the scene. MR incident commanders requested assistance from Irish Coast Guard helicopter Rescue 116 while MR medics monitored the woman's condition. On arrival of Rescue 116 on scene, MR personnel secured a landing zone and transported the woman in a stretcher onto the aircraft. The incident was stood down at 15:52hrs. MR would like to thank the crew of Rescue 116 for their assistance.