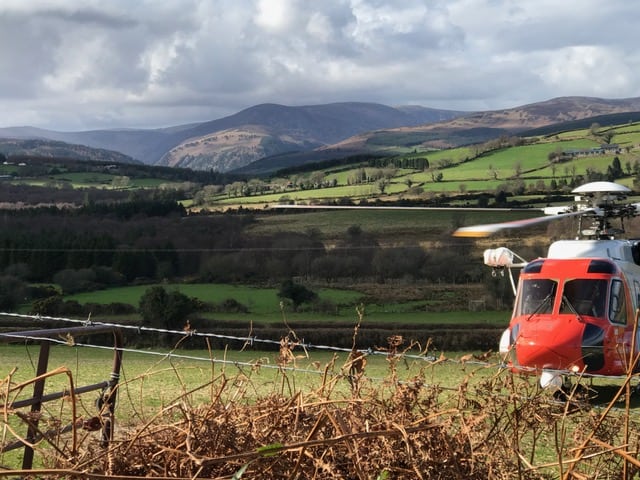 Call Out 27: Blacksod Bay search 9/4/17
The Glen of Imaal Red Cross Mountain Rescue Team members formed a small part of a huge search operation for Rescue 116 crew members Ciarán Smith and Paul Ormsby.
The team joined up with mountain rescuers from all over Ireland, Irish Coast Guard, Civil Defence, many other voluntary rescue services, and members of the public to search the Belmullet coastline. Sadly, neither of the missing men was found, but we are still hopeful that our SAR brothers will be returned to their families.
The Glen of Imaal Red Cross Mountain Rescue Team would like to thank Ballyglass Coast Guard Unit for their work coordinating the coastal search operation. In particular, we'd like to thank the local community of Belmullet. It was truly humbling to see and hear of the effort that the community have put into supporting the ongoing search operation.
Our thoughts remain with the families, friends, and colleagues of all four Rescue 116 crew members: Dara, Mark, Ciarán, and Paul.