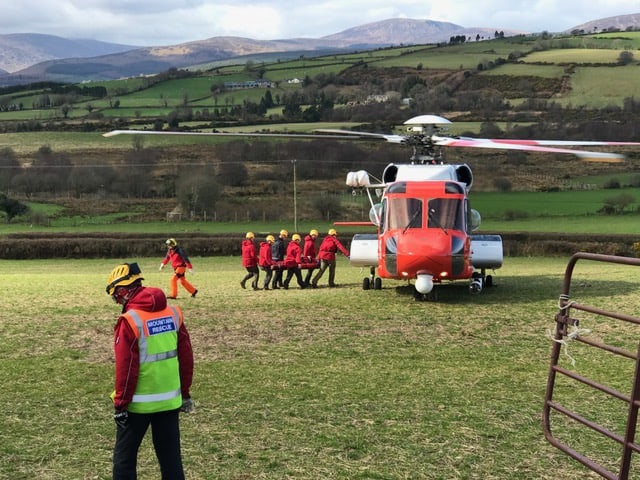 Call Out 19: Moneystown Rescue 12/3/17
At 11:20 on Sunday 12th March 2017 An Garda Síochána tasked the Glen of Imaal Red Cross Mountain Rescue Team and Dublin Wicklow Mountain Rescue team to come to the assistance of a young male mountain biker in the Moneystown area.
The young man had taken a fall from his bike in a wooded area and collided with a tree. He was assessed at the scene by an MR medic and a HSE paramedic. It was suspected that he had sustained a spinal injury; therefore the Irish Coast Guard Rescue 116 helicopter was tasked. The casualty was stretchered to a nearby field where the landing zone had been established. On arrival of Rescue 116 he was transferred to the helicopter and airlifted to hospital. The incident was stood down at 13:45.
We would like to thank all agencies involved including: The National Ambulance Service and The Irish Coast Guard.