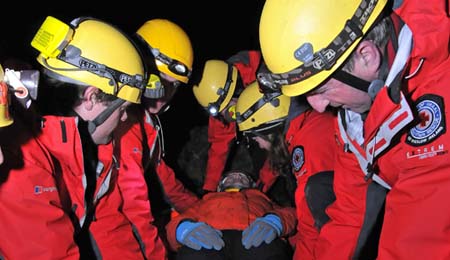 Call Out 39: Glendasan 22/6/17
Thursday 22nd June at 19:50. This call originated from a former member? of Mountain Rescue who came across a lady in Glendasan who had taken a fall while returning to her B&B from Glendalough. He treated her at the scene and called an ambulance. A limited response of both teams was called for and not a full call out to assist with what initially looked like a stretcher carry but it soon became apparent that the Ambulance would be able to drive right up to the incident site.
We would like to thank the National Ambulance Service for their assistance. The incident was stood down at 21:00.