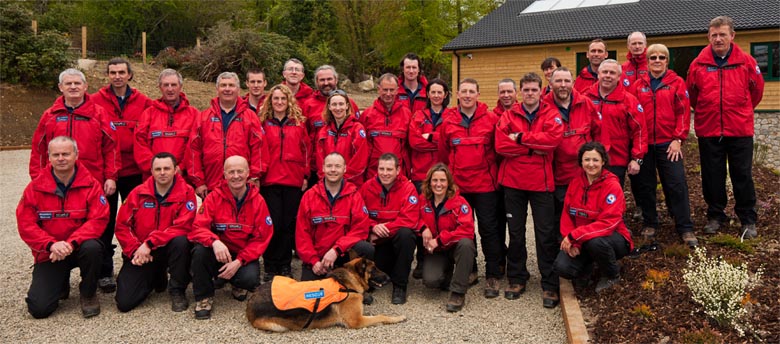 The Glen of Imaal Red Cross Mountain Rescue Team was formed in 1983 to address a need when three serious (one fatal) accidents occurred locally in quick succession. The founding members of the team while seeking first-aid support and training, contacted the Irish Red Cross Society, and recognising the merits of such a connection, became a branch of the society.
Today our purpose is to provide a 24 hour 365 day search and rescue service for the Wicklow & Dublin upland areas. A task we perform on a volunteer bases in partnership with the Dublin & Wicklow Mountain Rescue Team. We also provide assistance to other neighbouring teams as required.
In 2012 after many years of effort we opened our purpose built rescue base in Kilafin, near Laragh, County Wicklow. The base has become our permanent home and an asset that greatly enhances our ability to provide our search and rescue service.