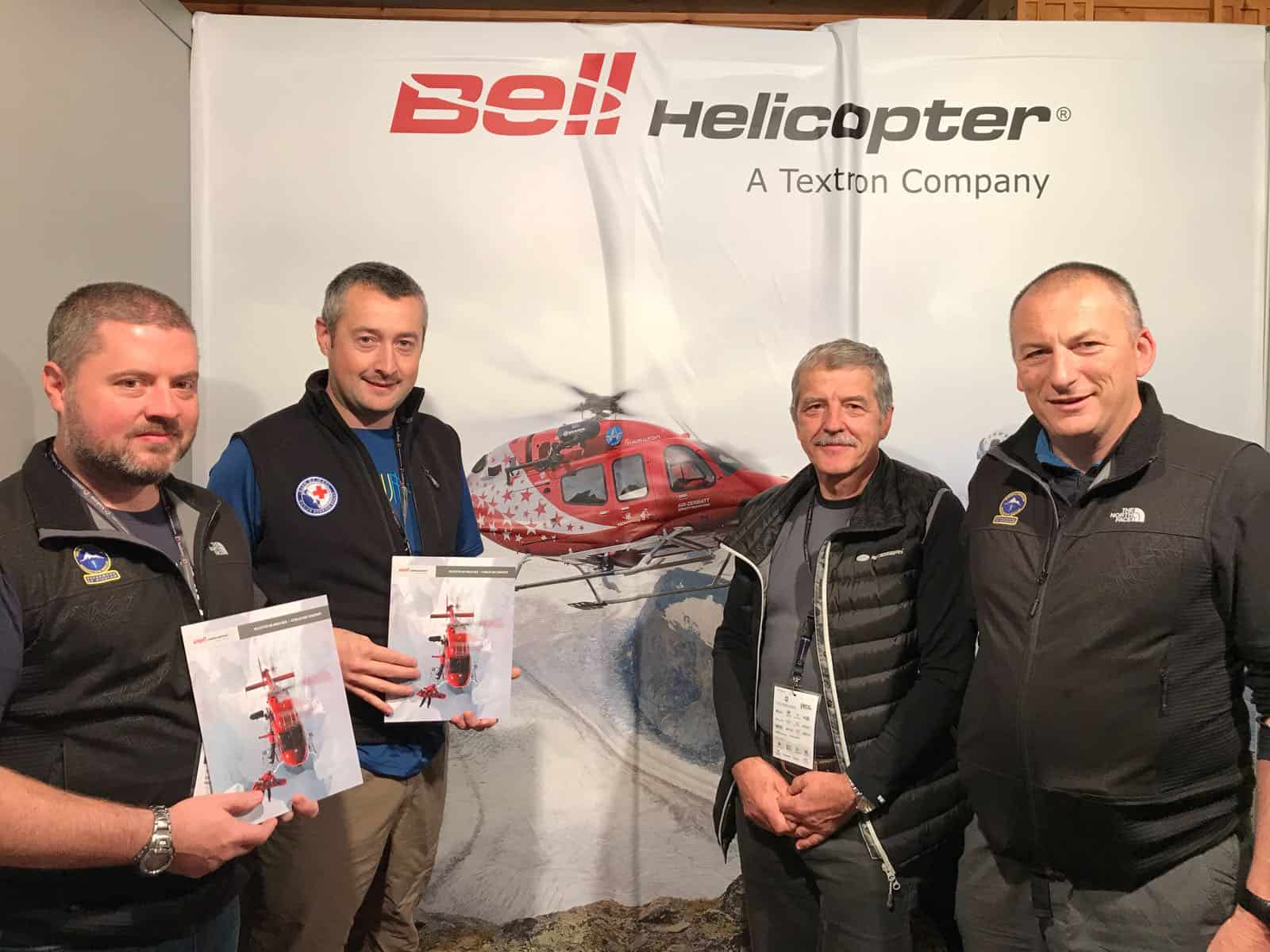 The Glen of Imaal Red Cross Mountain Rescue Team and Dublin Wicklow Mountain Rescue Team have, once again, joined forces to advance mountain rescue services in the east of the country. Representatives from both teams met with Bell Helicopters last October at the International Commission for Alpine Rescue (IKAR) congress, in Soldeu, Andorra. After some negotiations and a long wait, terms have finally been agreed and the teams will accept delivery of a BELL 1LIRPA next week.
Although Mountain Rescue (MR) Helicopters are commonplace in other countries in Europe and New Zealand for example, this will be Ireland's first dedicated MR Helicopter.
This solar powered helicopter is ideal for use in mountainous areas and has a versatile and spacious interior allowing for team deployment of up to 14 personnel or it can be configured to carry up to 4 patients or 2 critical patients.
The new Bell 1LIRPA will be based out of Newcastle Aerodrome, an ideal location for fast access to the Wicklow Mountains. A site close to the round tower in Glendalough has been identified as a possible helipad for evacuations and talks with the relevant authorities are ongoing.
The purchase of this helicopter has been made possible by the receipt of a substantial legacy, the benefactor of which, wished to remain anonymous.